Photo by Nucamari
Júzcar is a town and municipality in the province of Málaga, part of the autonomous community of Andalusia in southern Spain. The municipality is situated approximately 22 kilometres from Ronda and 113 from the provincial capital. The town is one of the White Towns of Andalusia, with buildings whitewashed. In spring 2011, buildings in the town (including the church and gravestones) were painted blue to celebrate the premiere of the Smurfs movie
In the spring of 2011, executives from Sony Pictures turned up. They were looking for one of the White Towns of Andalucía to be painted blue. At first the villagers were incredulous but the executives maintained that the publicity stunt, created to mark the opening of The Smurfs movie (Los Pitufos in Spanish) would make the village stand out.The villagers held a meeting and voted unanimously to agree to Sony's request. After all, it was only for a short time and Sony promised to paint all the houses back to their original color. 4,000 litres (880 imp gal; 1,100 US gal) of paint was used.
While Sony had promised to return the village to its former glory after filming and publicity, the residents have found that being blue is not so bad at all, and in a referendum voted 141 in favour and just 33 against to remain the world's only Smurf village. Ever since the pueblo was converted into the set of Smurftown for Sony's hit, it has been cashing in on its new-found celebrity status. Previously, about 300 tourists a year would pass through Juzcar. In the past six months, an estimated 80,000 followers of "Los Pitufos", as the Smurfs are known in Spanish, have made the trek to the remote village high in Malaga's sierras.
Photo by Marie-Louise Nilsson
Photo by Marie-Louise Nilsson
The village has eagerly embraced its new role, holding events such as a Smurf moonlight fun run, Smurf painting competitions and permanently running Smurf trade fairs. There are even Smurf-themed weddings to keep fans of the squeaky little blue folk coming. Juzcar – where fungi flourish in large quantities each autumn in dense local woodland – celebrated its fifth annual mycology congress this September, although in a nod to the village's latest residents, the publicity flyer came with a Smurf peeking out behind a prize specimen of a red and white Amanita muscaria tyndrum toadstool.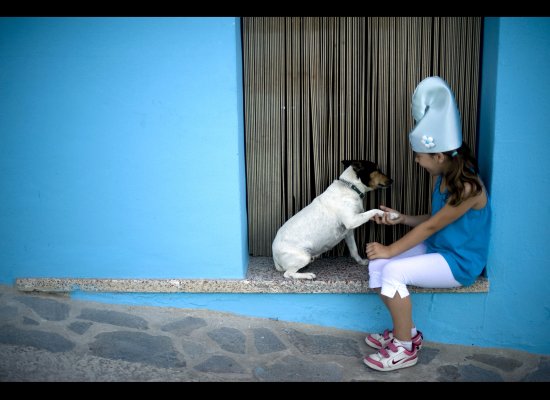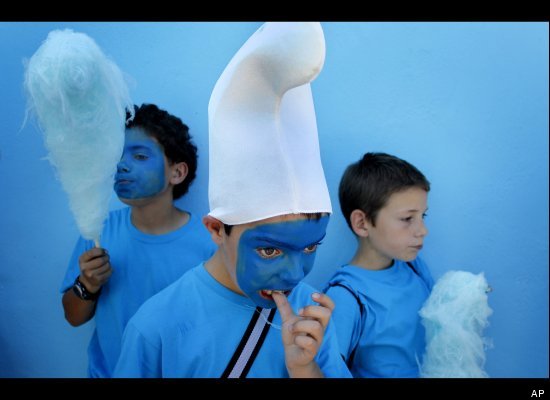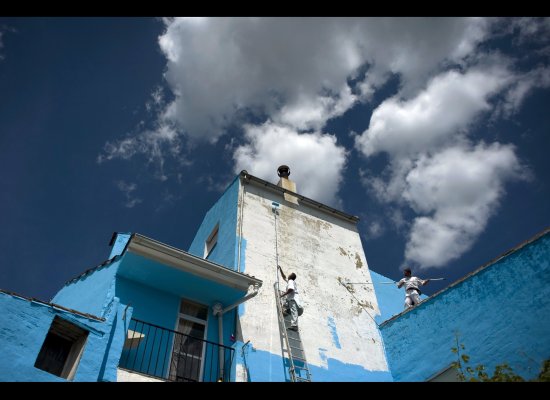 Google Team was there before it turned blue, however aerial shot of the village shows traces of color :)
View Larger Map